Guest Conduct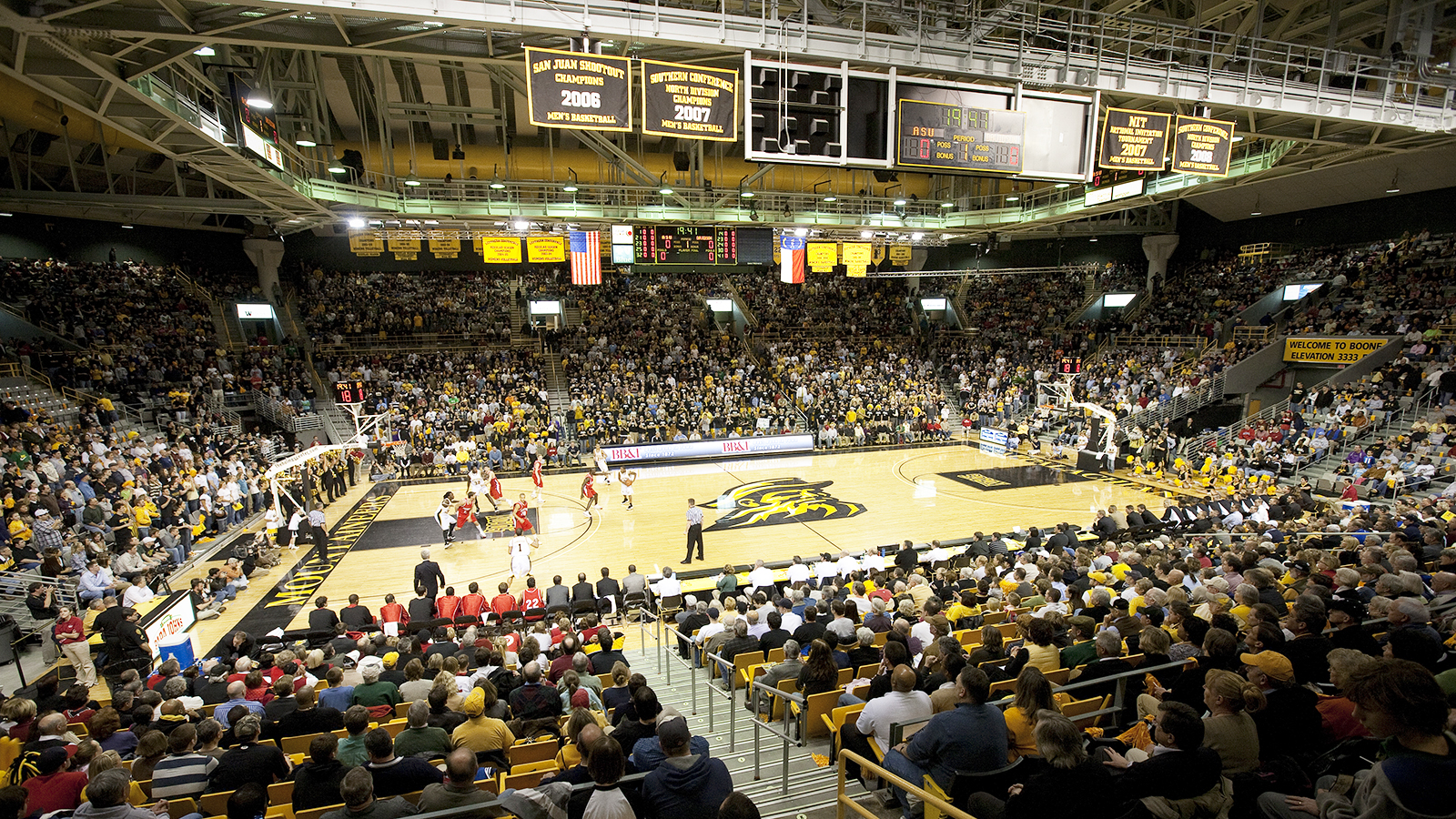 The Holmes Center values the right of every guest to enjoy their visit as long as it is in line with a certain code of conduct. Therefore, we expect all patrons to behave in a manner that is appropriate to this code.
---
Keeping the Portals and Stairways Clear
Guests will not be permitted to stand in the portals during events. In addition, guests will not be permitted to sit or stand in the stairways.
---
Strollers
Strollers will not be permitted inside the arena bowl. Strollers must be left on the concourse or turned in to the first aid area.
---
Seat Relocation
The Holmes Center reserves the right to relocate seating at any performance, event or game due to inappropriate conduct.
---
Throwing of Objects
Guests should never throw objects into the crowd, on to the basketball floor or on to the stage. The throwing of any objects by guests shall be cause for immediate eviction from the facility.
---
Restricted Areas
Guests are expected to only access those areas which are open to the public for an event. Guests who access restricted areas without authorization are subject to immediate eviction from the facility.
---
Sales and Solicitation
No persons or vendors may sell or distribute goods on The Holmes Center property before, during or after events without prior written approval from Holmes Center management
---
Causes for Eviction
The following behaviors or activities are causes for eviction from the Holmes Center:
Use of profanity or unacceptable language of any type
Possession of illegal or unauthorized items
Unacceptable dress
Public drunkenness
Entering or attempting to enter any "off limit" area such as the playing surface, stage area, backstage, or restroom of the opposite sex
Participating in a fight or instigating a physical or verbal altercation
Verbally abusing, threatening, or intimidating other patrons or building employees
Throwing objects of any type at other patrons, employees, or guests of the Holmes Center
Possession of stolen tickets
Possession of any unauthorized banners or signs
​