Box Office Policies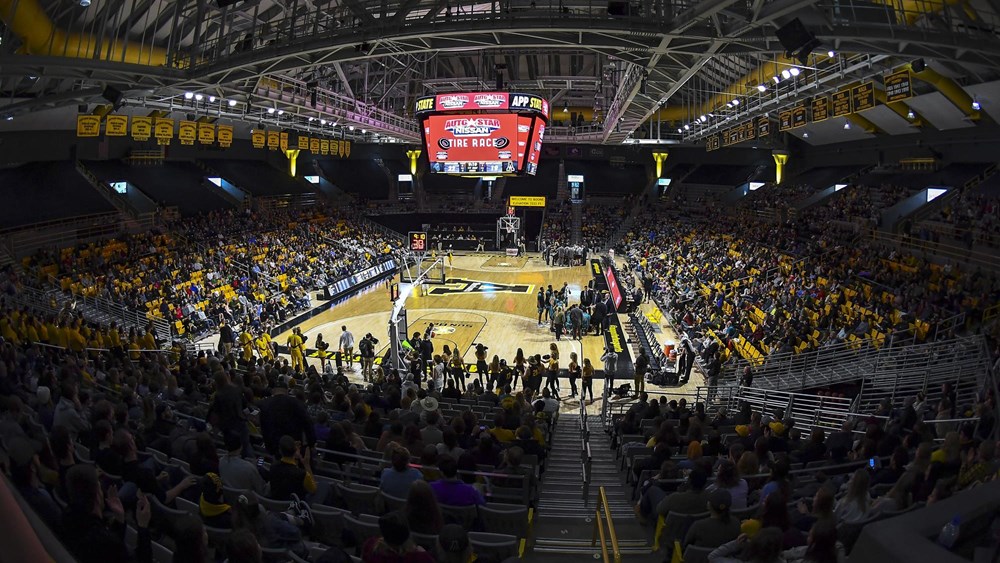 Box Office Hours of Operation
The main box office is open Monday-Friday 9:00 am-5:00 pm.
Satellite box office located at the entrances will open on event days 1 hour prior to the doors opening.
---
Tickets
Tickets are required for admittance to all ticketed events at the Holmes Center
All Tickets will be sold through the Holmes Center Box Office
No tickets will be sold or distributed by another party unless approved in writing by the Holmes Center Director.
No tickets may be put on sale until a signed contract and deposit have been received.
All ticketing will remain under the control of the Holmes Center
The Holmes Center's ticket facilities must handle all ticket sales areas for user.
---
Refunds/Exchanges
The Holmes Center retains the right to refuse the refunding or exchanging of tickets.
At the present time, the Holmes Center does not refund or exchange tickets unless the event is cancelled.
---
Box Office Services
The Holmes Center provides a full-service box office for all ticketed events. These services include the following:
Complete staffing for advanced and event day ticket sales
House scaling with alternate plans and gross potential
Ticket manifest and printing
Distribution reports and accounting of tickets sold, tickets comped and ticket holds
Operation of In-House and On-line computerized ticketing system
Ticket bar-coding for security and marketing functions
Scanning reports of tickets used, locations entered, and time of entry
---
Sales Tax
All tickets sold at the Holmes Center are subject to a tax of 6.75% sales tax.
All taxes should be figured into the full price of the ticket.
---
Ticket Changes
Any price changes or manifest changes made after an event goes on sale are subject to a $500.00 fee
---
Contact Person
The promoter will appoint one person to be the contact person with the box office.
Comp Lists and requests for event financial information must come through this person only.
---
House Comps
The Holmes Center has the right to a pre-determined number of complimentary tickets as outlined in the contract.
The Holmes Center will also hold a mutually agreed upon number of seats for problem seats
---
Internet Ticketing
All tickets sold online for events at the Holmes Center will only be sold by the Holmes Center and Vendini.
---
Payment
The Holmes Center accepts Visa, Master Card and Cash.
No personal checks will be accepted.
---
Publicity Materials
The box office must be made aware of any sales and marketing materials including but not limited to coupons, discounts, special events, etc.
---
Reservations
The Holmes Center does not accept reservations on tickets.
All tickets must be paid for at the time of purchase.
Tickets purchased over the phone may be held in will call or mailed.
Will-Call Tickets held in will-call can be picked up at any time during regular business hours or at the event.
The will call will open approximately 1 hour prior to doors opening for the event.
All guests picking up will call are required to have a photo ID and/or the credit card they purchased the ticket with.
---
Service Charges
Service charges do apply for all tickets purchased by internet, phone or walk-up.
---
Cancellation
In the event a performance is canceled, the promoter is still responsible for fees incurred to that point